Based on the latest Famitsu hardware numbers...
PSP comparisons: After 213 weeks, PSP is where PS2 was at 165.5 weeks (May 1, 2003), where DS was at 95.6 weeks (September 28, 2006), and where GBA was at 145.2 weeks (December 30, 2003).

X360 comparisons: After 151 weeks, X360 is where GCN was at 15.7 weeks (December 28, 2001), where PS3 was at 25.0 weeks (April 29, 2007), and where Wii was at 4.5 weeks (December 27, 2006).

PS3 comparisons: After 113 weeks, PS3 is where PS2 was at 29.2 weeks (September 18, 2000), where PSP was at 56.5 weeks (January 4, 2006), where GCN was at 118.1 weeks (December 15, 2003), and where Wii was at 29.5 weeks (June 21, 2007).

Wii comparisons: After 110 weeks, Wii is where GBA was at 93.2 weeks (December 31, 2002), where DS was at 74.4 weeks (May 3, 2006), where PS2 was at 109.6 weeks (April 4, 2002), and where PSP was at 160.7 weeks (January 4, 2008).

DSi comparisons: After 10 weeks, DSi is where GBASP was at 25.4 weeks (August 6, 2003), and where DSL was at 10.2 weeks (May 9, 2006).

Wii narrowly misses catching back up to PS2. Now that the holiday bump is over, it may not do that any time soon.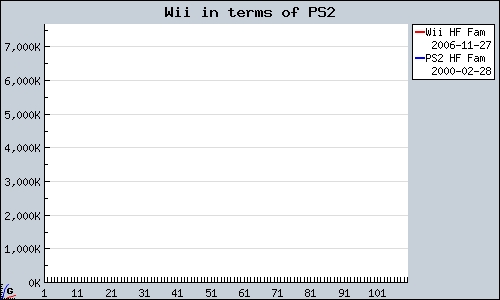 Famitsu software stuff
Mario Kart Wii passes 2 million.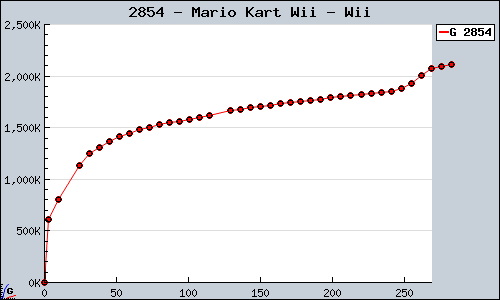 Wii Fit passes 3 million.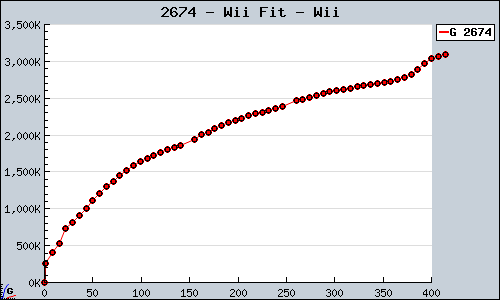 Dissidia passes Crisis Core.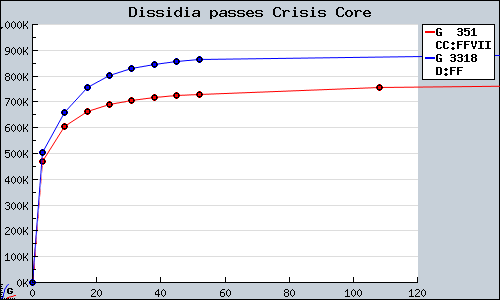 A couple recent music titles have caused bigger-than-normal
third party stirs on Wii
. Taiko Wii is now the #2 third party game on teh system, and Karaoke Joysound is #7.
The third Layton's (3293) weekly sales aren't holding up quite as well as the second so far, but thanks to the bigger start it's still matching its total this far from launch very closely.