Based on the latest Famitsu hardware numbers...
PSP comparisons: After 239 weeks, PSP is where PS2 was at 193.3 weeks (November 11, 2003), where DS was at 102.7 weeks (November 17, 2006), and where GBA was at 161.6 weeks (April 22, 2004).

X360 comparisons: After 187 weeks, X360 is where GCN was at 17.5 weeks (January 10, 2002), where PS3 was at 39.1 weeks (August 5, 2007), and where Wii was at 5.7 weeks (January 5, 2007).

PS3 comparisons: After 139 weeks, PS3 is where PS2 was at 46.8 weeks (January 19, 2001), where PSP was at 69.5 weeks (April 6, 2006), where GCN was at 128.9 weeks (February 29, 2004), and where Wii was at 36.1 weeks (August 5, 2007).

Wii comparisons: After 136 weeks, Wii is where GBA was at 99.4 weeks (February 12, 2003), where DS was at 77.3 weeks (May 23, 2006), where PS2 was at 117.4 weeks (May 29, 2002), and where PSP was at 168.4 weeks (February 27, 2008).

DSi comparisons: After 36 weeks, DSi is where GBASP was at 47.8 weeks (January 9, 2004) and where DSL was at 17.4 weeks (June 28, 2006).

Based on the latest Media Create hardware numbers...
DS vs PSP: Weekly shares of 82.9 / 17.1 are the best DS has done relative to PSP since the PSP un-bump the week before Crisis Core/PSP-2000 hit. This brings total shares to 68.3 / 31.7. If DS stopped selling and PSP continued at this week's rate, it would catch up in 544.4 weeks (December 19, 2019).

X360 vs PS3: Weekly shares of 26.6 / 73.5 bring total shares to 24.8 / 75.2. If PS3 stopped selling and X360 continued at this week's rate, it would catch up in 608.0 weeks (March 7, 2021).

PS3 vs Wii: Weekly shares of 30.8 / 69.2 bring total shares to 28.4 / 71.6. If Wii stopped selling and PS3 continued at this week's rate, it would catch up in 498.3 weeks (January 29, 2019).

Week over week, DS is way up and everything else is down.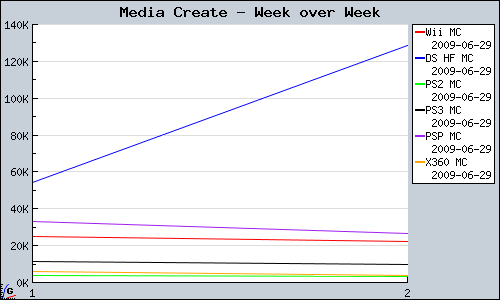 PS3 and PSP in particular have some long term downs. To find a lower month for either you'd need go back to October 2008.
Through the first twenty-seven weeks of the year, overall sales are down. However, the systems can be split into camps of 3 up and 3 down. Here's how the year-to-date year-over-year percents stand as of now.
Wii: -62.5%
DSL+DSi:
+7.6%
PS2: -51.0%
PS3:
+5.7%
PSP: -45.7%
X360:
+194.8%
Home hardware: -39.2%
Portable hardware: -22.7%
Sum of all hardware: -29.5%
Last year: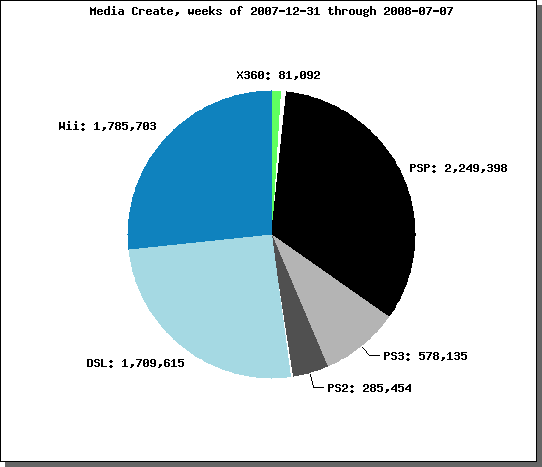 This year: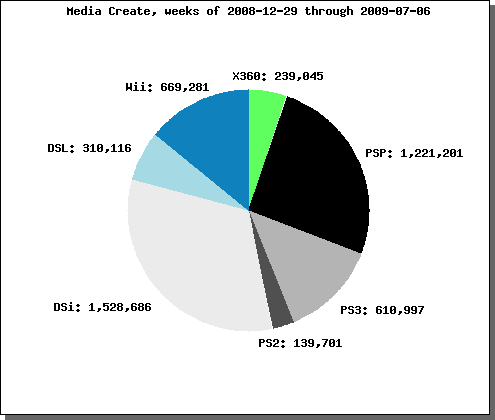 Looking at these YTD pies, we can see that now both Wii and PSP are down more than a million units from last year.
Famitsu Software Stuff
Wii Sports Resort's second week brings it over 500K, and pushes the Wii Sports series over 4 million.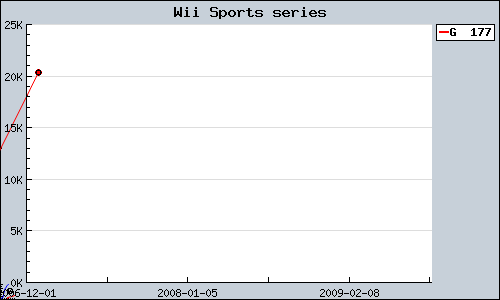 Wii Sports Resort also passes up RE5 PS3 and Yakuza 3 to become the best-selling console game of the year. It's interesting to note how similar all of their first weeks are, but obviously WSR is less front-loaded.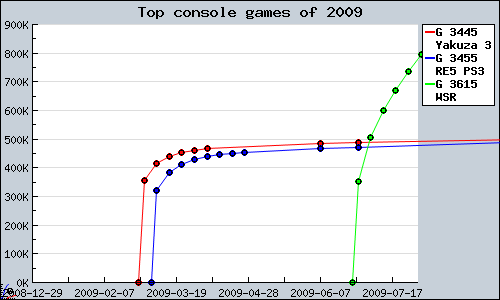 Boku no Natsuyasumi 4 (3629) starts off slower than PS2's BnN2 (926) did in 2002, but does about double what PSP's BnN Portable (344) did in its first week in 2006 or what PS3's BnN3 (4) did in 2007.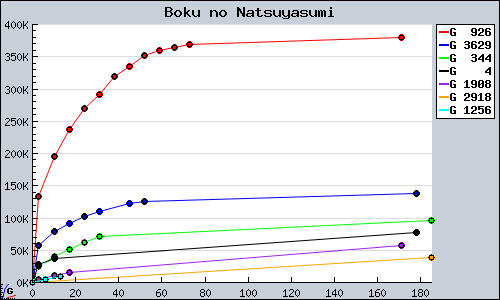 Once again, Infinite Space sees a week-over-week increase.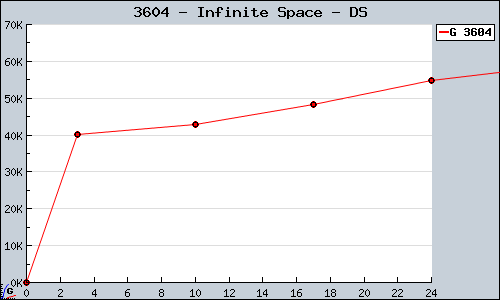 With one more week of numbers past the mid-2009 Top 100, the DS and Wii Taiko no Tatsujin games seal the #2-4 positions in the franchise, all in the 580sK. Another interesting franchise event that looks likely to happen soon is Taiko Wii (3314) ceasing to be the fastest-selling Taiko game from launch. While its legs have been impressive, the original PS2 game (939) was even less front-loaded.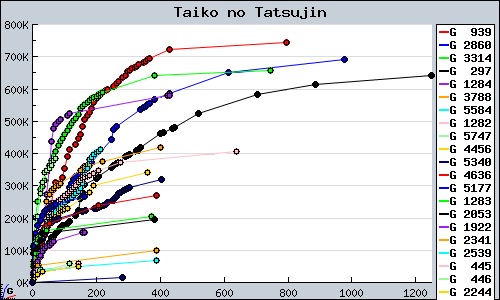 Pokémon Platinum has poked back into the charts recently, so seeing it again this week is no surprise. What is more of a surprise is that Pokémon Diamond/Pearl also popped back into the Top 30 for its first appearance since September 2008. It was also in last week's mid-2009 Top 100, though, so this doesn't update its number much beyond what we already knew.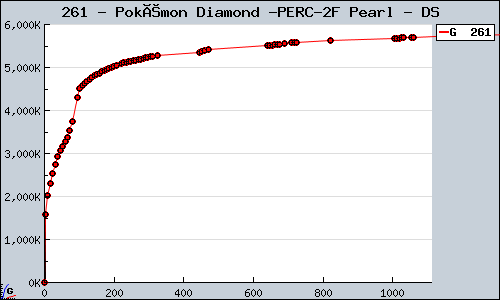 Famitsu Software Pie note: A rare week of near-parity among the top three software selling platforms, though with two new games sitting at #2 and #3 this week PSP takes the top spot for the first time since the release of Tales of the World: Radiant Mythology 2
in January
.
PSP:  30.3
DS:   29.2
Wii:  27.8
PS3:   7.1
PS2:   3.4
X360:  2.0
Other: 0.2