Based on the latest Famitsu hardware numbers...
PSP comparisons: After 228 weeks, PSP is where PS2 was at 180.8 weeks (August 16, 2003), where DS was at 99.9 weeks (October 28, 2006), and where GBA was at 154.0 weeks (February 29, 2004).

X360 comparisons: After 176 weeks, X360 is where GCN was at 16.7 weeks (January 4, 2002), where PS3 was at 37.0 weeks (July 22, 2007), and where Wii was at 5.2 weeks (January 1, 2007).

PS3 comparisons: After 128 weeks, PS3 is where PS2 was at 43.9 weeks (December 30, 2000), where PSP was at 65.8 weeks (March 1, 2006), where GCN was at 120.9 weeks (January 3, 2004), and where Wii was at 34.1 weeks (July 23, 2007).

Note that the big PS3 week did push it into GCN 2004 territory, but it hasn't yet caught up to GameCube.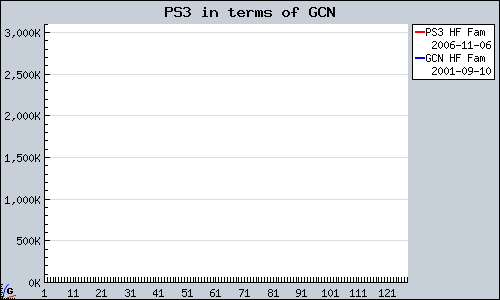 Wii comparisons
: After 125 weeks, Wii is where GBA was at 95.4 weeks (January 15, 2003), where DS was at 76.5 weeks (May 17, 2006), where PS2 was at 114.3 weeks (May 7, 2002), and where PSP was at 163.1 weeks (January 20, 2008).
DSi comparisons
: After 25 weeks, DSi is where GBASP was at 44.7 weeks (December 19, 2003) and where DSL was at 14.5 weeks (June 7, 2006).
Famitsu Software Stuff
A few sequels fail to do much this week.
Well, the latest Pokémon Mystery Dungeon is really a third version rather than a sequel, but whatever it is it doesn't start off anywhere near as well.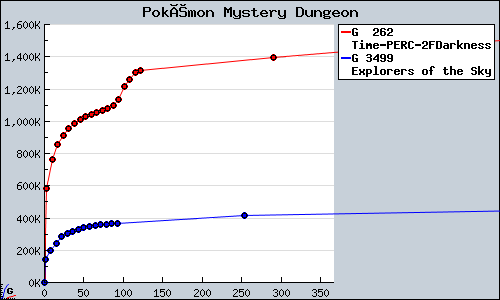 Deca Sporta 2 (3502) is a sequel, and has a first week about 1/8 of the first game (2823).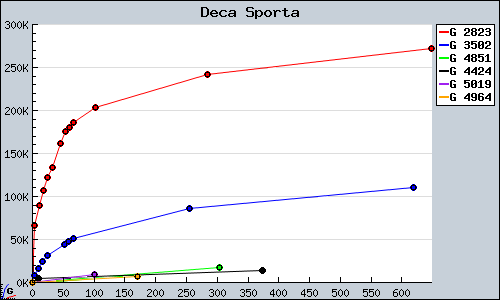 Mario & Luigi RPG 3 (3432) remains in the top 5. This is its first week below 20K, though.
Taiko no Tatsujin Wii passes 500K.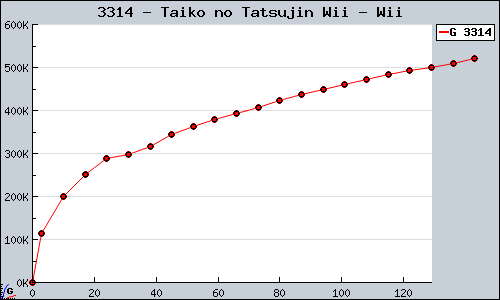 The Valkyria Chronicles BEST rerelease does even better this week.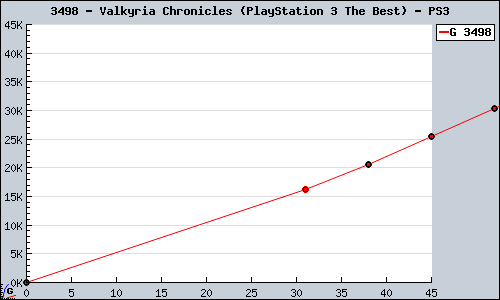 Some of the top 30 was below 4,000 this week. The last time that happened was
the week of October 13, 2008
. It was actually pretty common from April through October last year, though prior to that it had't happened since
2006
.
Famitsu Software Pie note: DS had over 50% of software sales this week. Though it is usually on top, this is the first time it's had over half since November.